---
Lillgot´s Homepage
---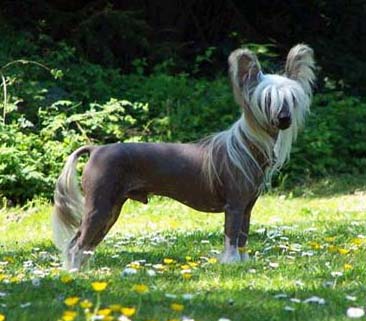 Proud Pony Most Wanted
"Lillgot"
Born: 2007 - 07 - 15
Sire: INTUCh LW-07 KBHV-06 NORDJW-05 LVCh SUCh DKCh GIBCh EECh Sun-Hee´s Dressed for Success
Dam: SUCh NUCh Proud Pony Not of This Earth
pedigree
---
Our little angel Proud Pony Most Wanted has left us 7/7 2009. He disappeared when we were walking in the forest, and was found after 3 days of searching, killed by the train. I cannot find the correct words to express my sorrow, it feels like my life ended too, when he died. Thank you so much, all wonderful friends, who has done everything to support me in this tragedy.
To Lillgot:
Stop all the clocks, cut off the telephone,
Prevent the dog from barking with a juicy bone,
Silence the pianos and with muffled drum
Bring out the coffin, let the mourners come.

Let aero planes circle moaning overhead
Scribbling on the sky the message He Is Dead,
Put crepe bows round the white necks of the public doves,
Let the traffic policemen wear black cotton gloves.

He was my North, my South, my East and West,
My working week and my Sunday rest,
My noon, my midnight, my talk, my song;
I thought that love would last for ever: I was wrong.

The stars are not wanted now; put out every one:
Pack up the moon and dismantle the sun;
Pour away the ocean and sweep up the woods:
For nothing now can ever come to any good.

W.H.Auden
Finally he is here - our "Tindra"-son. Lillgot is a lovely blue hairless male. He is well-constructed, with a beautiful head and a very nice and outgoing temperament. "Lillgot" spent Summer 2008 with Cathrine van Belzen, kennel Ama Tsu Kami, Netherlands. During that stay he mated the hairless bitch Magic Carpet´s Fancy Full Joy "Fancy". Because of that he has been CERFed and patella-checked in Netherlands 080828, everything was normal. 081014 he has been DNA-tested for prcd-PRA, with Clear result. He has also been CERFed 090128, with normal result.
---
LILLGOT´S BEST MERITS:
3:rd Best Male, SDHK Borås, 090627
3:rd Best Male, KSS Vejen, Denmark, 090517
2:nd Best Male, CAC, KSS Vejen, Denmark, 090516
Best of Breed, CAC, DKK Hedensted, Denmark, 090419
Intermed. class 3 Excellent, SKK Stockholm, 090410
Youth class 5 Excellent, Maastricht, Netherlands, 080927
Youth class 3 Excellent, Zwolle, Netherlands, 080913
Youth class 3 Excellent, Uden, Netherlands, 080629
Youth class 2 Excellent, R-CAC, Hulten, Netherlands, 080615
Youth class 3 Excellent, Arnhem, Netherlands, 080510
Best of Breed-puppy, DKK Naestved, Denmark, 080323
Best of Opposite Sex-puppy, Åby, 071202







Feel free to contact
Kennel Proud Pony

Åsa Lagerstam
Norra Kattarp 301
S-312 93 Laholm
Sweden

Tua Lagerstam
Österbyvägen 7
S-519 92 Kungsäter
Sweden

Homepage: www.proudpony.se, E-mail: proudpony@hotmail.com

---